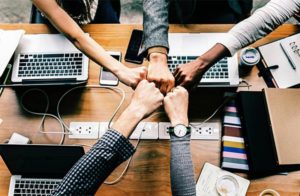 We offer a wide range of support services for any budget. Our experienced IT consultants will come to you for a free consultation. Either, Internet not working, router not working or computer won't connect to the Internet, in most cases we will be able to fix the same day.
From remote to on-site support, we can resolve all your issues quickly and without any hassle. What's more, our consultancy and advice can make sure you get an IT solution that's tailored for your business. From cloud to services, software to networking, our certified engineers will give you the best IT solutions for you business.

We can provide our clients with a full spectrum of managed IT support services. From management and consultancy to IT support. We will setup a service level agreement that is structured to your needs.

A precise backup solution is a must in any business. Our IT managers can design any backup strategy by storing all your data in multiple locations. We will fully automate your backup and securely store onsite, offsite and in the cloud.
INTERNET SECURITY AND PROTECTION

Anti-Virus and Malware protection is a must have, our internet security specialists can keep you secure from all the dangers on the internet. We can design bespoke protection to your needs and budget.
Let us take the strain and headache of moving your existing IT equipment. We can set everything up in your new offices with a new fresh network install.

With a virtual server environment, you'll have the benefit of Scalability at a fraction of the cost of a physical server. Disaster recovery also becomes easy and fast to administer in a virtual environment.

We can offer a range of cloud solutions your business needs such as Anti-Virus, Anti-Spam, Office 365, Offsite Backup, Web Filtering, and Microsoft Azure Platform.
Service Areas Include: Milton Keynes, Newport Pagnell, Bletchley, Bedford, Northampton, Daventry, Towcester, Buckingham
We are based in Milton Keynes and can deliver an excellent service within a 50mile radius. Don't worry if you do not see your area listed we can always cover support remotely.